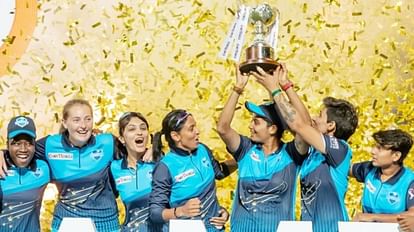 Women's IPL may start in March
– Photo: Social Media
Expansion
Reliance-owned Viacom-18 Private Limited has acquired the rights to broadcast the Women's IPL. BCCI Secretary Jai Shah gave this information. He also congratulated Viacom-18 for winning the media rights of the Women's IPL.
Jai Shah said- Thank you for reposing faith in BCCI and BCCI Women. Viacom has promised Rs 951 crore, which means a per match value of Rs 7.09 crore for the next five years (2023-27). It is fantastic from the point of view of women's cricket.
Jay Shah pointed out that today's bid for media rights for the Women's IPL is another historic mandate. This is a big and decisive step for the empowerment of women's cricket in India, which will ensure participation of women of all ages. It is indeed a new dawn.