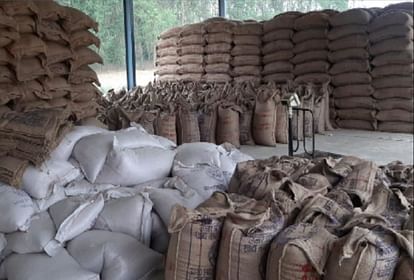 wheat stock
Photo: amar ujala
Expansion
The central government has taken a big step to control the rising prices of wheat and flour. According to sources, the government will sell three million tonnes of wheat from its buffer stock in the open market to control wheat and flour prices.
Presently, the average price of flour in the country has increased to about Rs 38 per kg. Sources said the Union Food Ministry will sell 30 lakh tonnes of wheat stock to flour mills and traders under the Open Market Sale Scheme (OMSS). Food Secretary Sanjeev Chopra had said on January 19 that the retail prices of wheat and flour have increased. The government will soon take steps to control the rising prices.
Explain that under the OMSS policy, the government allows the Food Corporation of India (FCI) from time to time to sell food grains, especially wheat and rice, to bulk consumers and private traders at pre-determined prices in the open market.