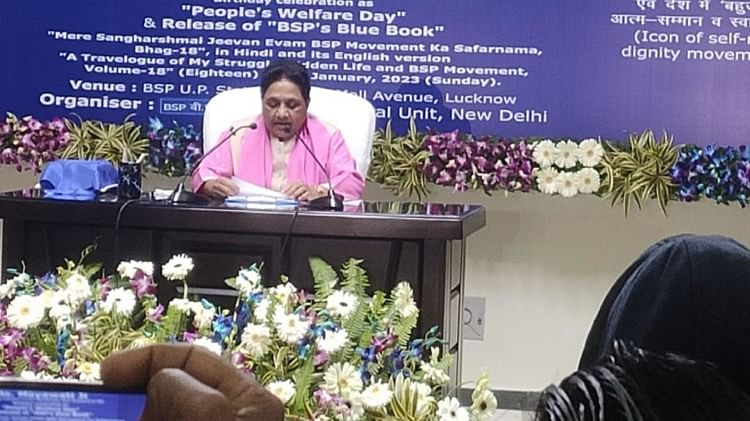 Mayawati's big announcement
– Photo: Amar Ujala
Expansion
On the occasion of her birthday, Mayawati said that the BSP will not forge an alliance with anyone in the four state assembly elections and the Lok Sabha elections to be held next year and will contest on its own. He said that if elections are held through ballot paper, then milk will turn into milk and water. This whole game is due to EVM malfunction.
Mayawati was talking to media persons at the party's state headquarters on Sunday. He said that casteist and narrow-minded forces are trying to distance the BSP from the difference between price and punishment. This investment coming in the name of Global Summit is just a drama to cover up the bad policies of BJP. He said that people are being destroyed in Haldwani and a dirty game is being played under the guise of law and order.
He said that now even on OBC reservation, BJP has followed the path of Congress-SP. This was the reason that the body elections were affected. On this occasion, Mayawati also released Part 18 of the journey of my life and BSP movement in my struggle. He especially insisted on conducting elections through ballot paper. Said that whenever elections were held through ballot, the base of BSP increased. This glitch happened only after the EVMs came. He said that the youth of BSP should get ready, one day the system will also fail. The countries where elections used to be held before ballot paper, have been started from the same again.
Babasaheb did not run Manusmriti

On the statement of a Bihar minister that Baba Saheb Ambedkar had started Manusmriti, but Mayawati said that it is absolutely clear that Baba Saheb Ambedkar did not start Manusmriti. However, he does not know in what context the minister has said this.