RLD leader Abhishek Chowdhary
– Photo: Amar Ujala
Expansion
Abhishek Chaudhary, who was the press spokesperson of RLD, is hurt for not getting the ticket in the Khatauli by-election. He hastily joined BJP in the night. Earlier, he had called a meeting of his supporters on Tuesday, in which the 11-member committee passed a final decision at night.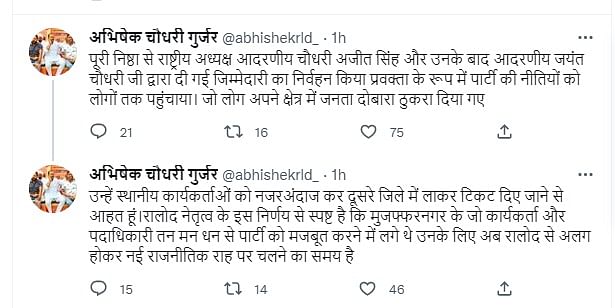 Committee constituted for Abhishek Chaudhary came out in favor of Madan Bhaiya

Abhishek Chaudhary is hurt for not getting ticket in Khatauli by-election. The 11-member committee constituted for his political future said late night that he is with SP-RLD alliance candidate Madan Bhaiya.