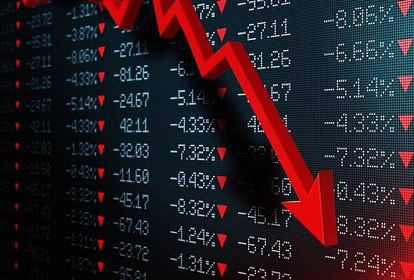 Share Market
– Photo: iStock
Expansion
Sensex and Nifty closed on the red mark on the first trading day of the week. On Monday, the Sensex closed at 60,092.97 points down by 168 points. On the other hand, Nifty closed at 17894.85 points down by 61.75 points. On Monday, shares of Adani Green rose by 10 per cent while Nykaa shares fell by 5 per cent. During this period, the rupee declined by 22 paise to close at 81.60 against the US dollar. Of the 30 Sensex stocks, 15 were seen trading on the red mark.
# The condition of 30 Sensex stocks at the time of closing the market on Monday


# Market cap of companies listed in BSE reduced by Rs 55 thousand crore

The market cap of companies listed on BSE came down to Rs 280.71 lakh crore on Monday. In the previous trading session, it was Rs 281.26 lakh crore. In this way, there was a decrease of Rs 55 thousand crore in the market cap of the companies listed on BSE.