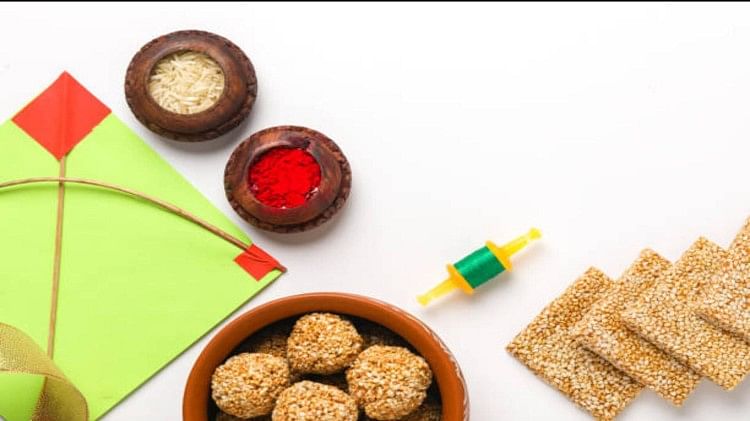 Makar Sankranti 2023: Makar Sankranti and Uttarayan are two different astronomical and religious events.
– Photo: iStock
Expansion
Makar Sankranti 2023: The Sun transits from Aries to Pisces every month, so Sankranti happens every month. The transit of the Sun in Capricorn is called Makar Sankranti, but now it is believed by tradition and practice that the Sun becomes Uttarayan as soon as the Sun enters Capricorn, whereas we need to understand this very well that the truth What is?
Actually, Makar Sankranti and Uttarayan are two different astronomical and religious events. Knowledgeable of Panchang know that thousands of years ago both Makar Sankranti and Uttarayan had the same day, but not now. Just as it has been established that Makar Sankranti falls on January 14 itself, similarly it has also been established that the movement of the sun into Capricorn is called Uttarayan, but this is not true.
south to northern hemisphere travel The word Uttarayan is derived from the words Uttar and Ayan, which mean north direction and a period of six months, respectively. According to astrological belief, this Uttarayan comes on the day of 'Cold Age'. At present it has been stopped, whereas Bhishma Pitamah had chosen Uttarayan i.e. winter solstice to leave his body. At that time the month of Magh was going on.
Makar Sankranti 2023: January 14 or 15, when will Makar Sankranti be celebrated? Know the exact date and Muhurta

Suryadev enters the Northern Hemisphere after completing his journey of 6 months in the Southern Hemisphere, only then it is said that the Sun has Uttarayan. The day of Makar Sankranti kept moving away from the winter solstice over time and is still moving away. For example, in the year 1600, Makar Sankranti was on 10 January and in the year 2600 it would be on 23 January.
After this, in the year 7015, Makar Sankranti will be celebrated on 23 March. At that time summer will start in India. But the Uttarayan of the Sun happens only when the Sun enters the Northern Hemisphere after completing its 6-month journey of the Southern Hemisphere. It is notable that in this year 2023, on December 22, the Sun will move from Dakshinayan to Uttarayan. Therefore, this confusion should be removed that Uttarayan festival is celebrated only on the day of Makar Sankranti. Many such misconceptions still persist over the centuries.

Makar Sankranti 2023: Take special care of these things on Makar Sankranti, know what to do and what not to do on this day