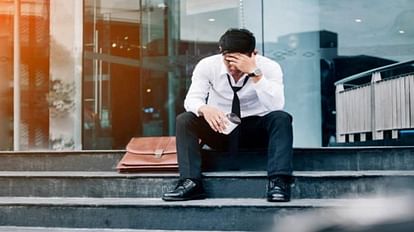 symbolic picture.
– Photo: iStock
Expansion
Like 2022, in 2023 also, companies globally are scared of recession. In the very first month of the year, giants like Amazon, Twitter, Ola and Dunzo have announced mass layoffs. Tech companies were scared of the decrease in revenue and recession in 2022 after the Corona crisis. As a result, giant companies like Amazon, Twitter, Meta, Apple and Google also thought it better to resort to layoffs to reduce their expenses. Somehow 2022 has passed but now even in the new year the situation does not seem to be getting any better. There is volatility in the market on the worry of recession. As soon as the year starts, companies have started announcing layoffs.
25 thousand jobs were lost in the beginning of January itself
Amazon has already announced the removal of a large number of people from the job. Twitter is also showing people the way out in different phases. Even Indian companies Ola, Dunzo and Sharechat have fired hundreds of employees to cut costs. According to the latest data from the website Layoffs.fyi, in the first fortnight of January 2023, 101 tech companies have fired 25436 employees all over the world.
Indian startups laid off around 20 thousand people in 2022
Like last year, the process of retrenchment has started in the startup companies of India as well. Domestic startup companies also made 20 thousand people out of work last year. Almost all the big startups including Byju's, Ola, Oyo, Meesho, Unacademy and Vedantu were included in the list of Indian companies that were laid off. On Monday (January 16), homegrown startup Sharechat also laid off 20% of its employees, saying it was a sad decision. It is believed that at least 500 people will lose their jobs in this retrenchment.