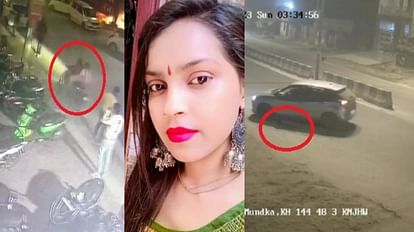 Kanjhawala case
– Photo: Amar Ujala
Expansion
In Delhi's Kanjhawala hit and drag case, police have also registered a case of murder against the accused following the instructions of the Ministry of Home Affairs. On the other hand, another accused Ashutosh Bhardwaj was granted bail by a Delhi court on Tuesday. Additional Sessions Judge Sushil Bala Dagar had on Monday reserved its order on Bhardwaj's bail.

"He is granted bail on a surety bond of Rs 50,000," the judge said on Tuesday. The judge orally observed that Bhardwaj's role began after the crime was committed.

During the Sultanpuri accident in Delhi, which shook the whole country, Anjali, who was stuck in the car, kept on crying out in pain, but the five men kept driving the car. The accused knew that they had hit the scooty rider Anjali. They also knew that the girl was trapped in the car and deliberately took two U-turns to make her fall and fled as soon as she fell. The accused who dragged Anjali for 13 km have revealed this in the police interrogation. The accused told that after two and a half km of hitting the scooty, they felt that something was stuck in the car.