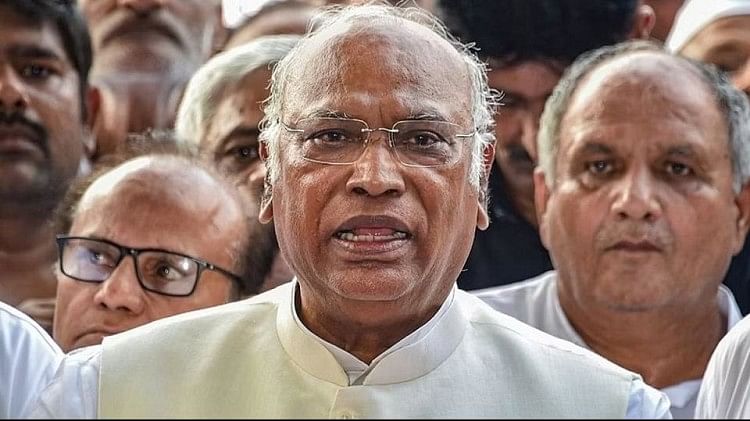 Mallikarjun Kharge
Photo: PTI
Expansion
Where the case of land subsidence in Joshimath of Uttarakhand is becoming a problem for the citizens there, now the politics has also intensified. The war of words has started between the leaders of the party and the opposition. In this sequence, Congress President Mallikarjun Kharge urged Prime Minister Narendra Modi on Saturday not to ban sharing of any kind of information related to Joshimath. Due to this, people will not be able to get the right information. In fact, the National Disaster Management Authority (NDMA) has barred government agencies from sharing any details related to the landslide in Joshimath. Since then, the opposition has become an attacker on the central government.
Kharge tweeted

In a tweet on the Joshimath case, Kharge said that instead of resolving the disaster and solving the problems of the public, government agencies – ISRO and the media have been banned from talking. Narendra Modi ji, "Don't shoot the messenger." That is, Kharge clearly said that Modi ji, don't stop the messenger.
What did NDMA say?

In an office memorandum issued on Friday evening, the NDMA said that it has been observed that various government institutions are releasing data related to the content in social media platforms as well as they are interacting with the media with their interpretation of the situation. This is creating confusion not only among the affected residents but also among the citizens of the country. This issue was highlighted during the meeting held under the chairmanship of Hon'ble Union Home Minister (Amit Shah) on 12th January, 2023.