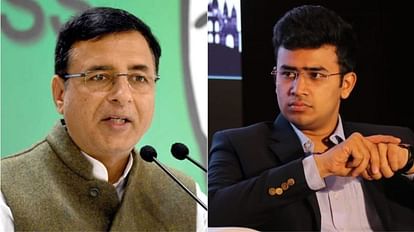 Randeep Surjewala and Tejashwi Surya
– Photo: Social Media
Expansion
On December 10 last year, a passenger had opened the emergency door on Indigo flight number 6E-7339 from Chennai to Tiruchirappalli. DGCA has ordered an inquiry into the matter. Now in this matter Congress has made serious allegations against BJP leader Tejashwi Surya. He shared a media report on Twitter claiming that the person who opened the emergency door was none other than Tejashwi Surya. Tejasvi Surya is the BJP MP from Bangalore South.
Surjewala asked many questions by tweeting. He said that these are VIP brats of BJP. How dare you complain to the airline? Is this the ideal of the elite class of the ruling BJP? Did it compromise passenger safety? Oh, is that so! You can't ask questions about VIPs of BJP!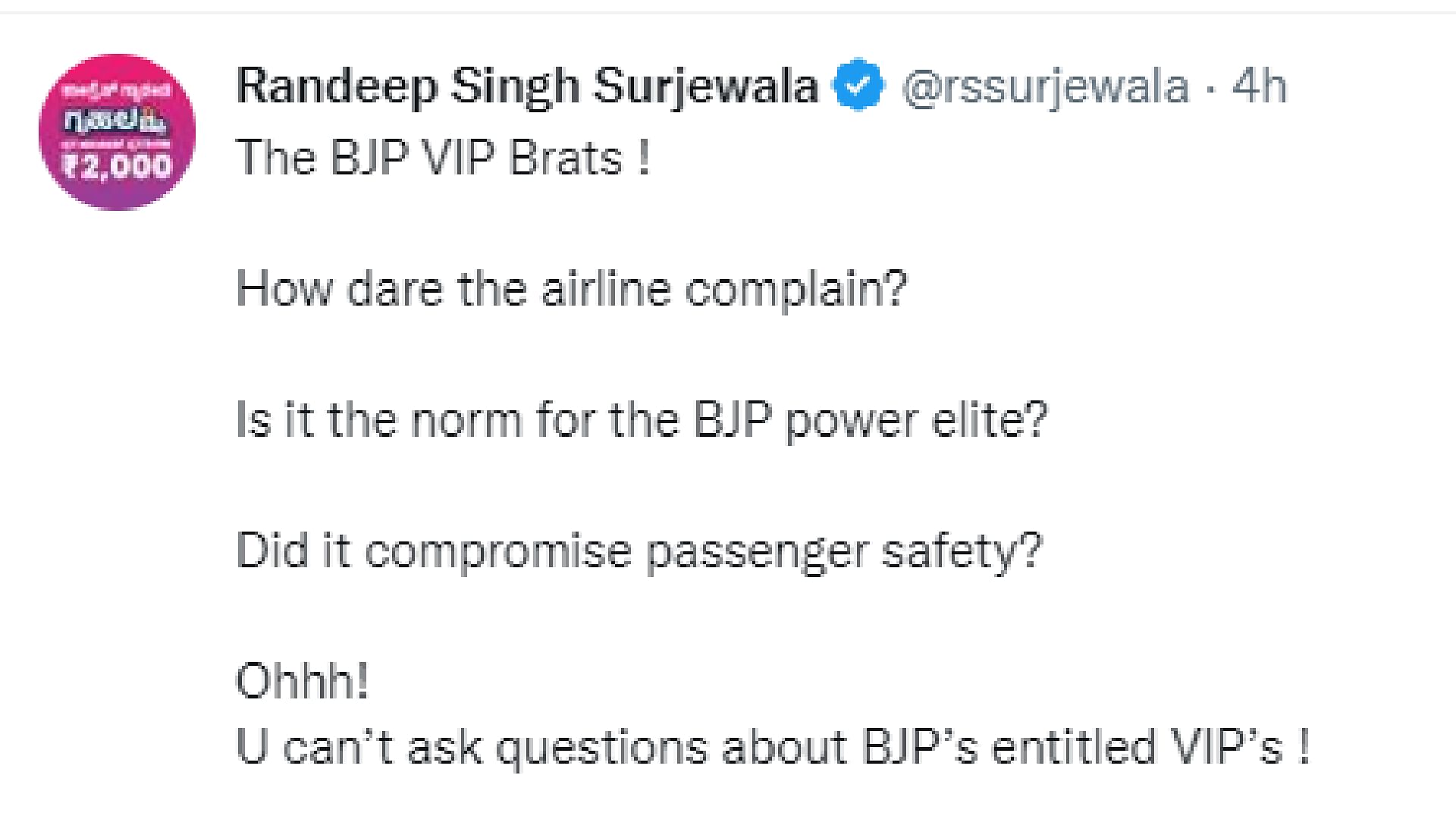 Some reports claim

In fact, some reports are claiming that the passenger who accidentally opened the emergency exit of an IndiGo flight after boarding at the Chennai airport last month was the head of the BJP Yuva Morcha. On this, the opposition has questioned why the government hid this incident for so long. So far neither Surya nor his office has responded to the allegations. Quoting media reports, a co-passenger of the flight has alleged that the passenger who opened the emergency door was BJP MP Tejashwi Surya.
Karnataka Congress tightened

Karnataka Congress said that Tejashwi Surya is an example of what would happen if children playing games were given ownership rights. Children's mischief has come to the fore in trying to open the emergency exit door of a plane. Why play with the lives of passengers?
Questions asked to PM Modi

Questioning Prime Minister Narendra Modi, the Congress said what was the intention of the MP? What was the plan to create the disaster? Why was he shifted to the back seat after apologizing? This prank was done after take off. Why is it not being investigated?
DGCA said this

A senior official of aviation regulator DGCA said on Tuesday that the matter was duly reported and there was no compromise on safety. Karnataka Congress President DK Shivakumar also shared the news alleging Surya to always fly with Congress for safe take-off and landing.

Priyank Kharge said – Why so much hesitation?

Questioning whether the MP used his good offices to suppress the news, Congress MLA and KPCC's communication in-charge Priyank Kharge tweeted that why is Indigo so hesitant to name the passenger? Why didn't he report to DGCA?