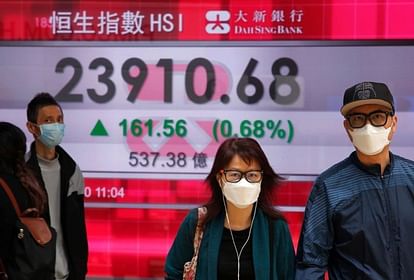 file photo
Photo: PTI
Expansion
Due to the zero covid policy and a huge decline in the real estate market, the pace of China's economy has come down to just three percent in 2022. This is China's second lowest GDP growth rate in the last 50 years after 1947. At that time the economic growth rate there was 2.3 percent.
According to the National Bureau of Statistics, China's gross domestic product (GDP) in 2022 stood at 1,21,020 billion yuan ($17,940 billion). Which was 1,14,370 billion yuan in 2021. According to the report, China's GDP growth rate has been well below the official target of 5.5 per cent. At the same time, the government says that the current wave of infection has passed.
Earlier in 1974, China's growth rate was 2.3 percent. It is worth mentioning that this year China's GDP rate in dollar value has come down from $ 18,000 billion in 2021 to $ 17,940 billion. This is due to the strengthening of the dollar against the Chinese currency (RMB).
China's growth rate will be 4.3 percent in 2023: World Bank
The World Bank has projected a growth rate of 4.3 percent for China in the year 2023. This is much lower than the previous growth rate. China's slowdown has hurt its trading partners by reducing demand for oil, food, consumer goods and other imports. US and European demand for Chinese goods has come down after interest rate hikes to fight rising inflation.