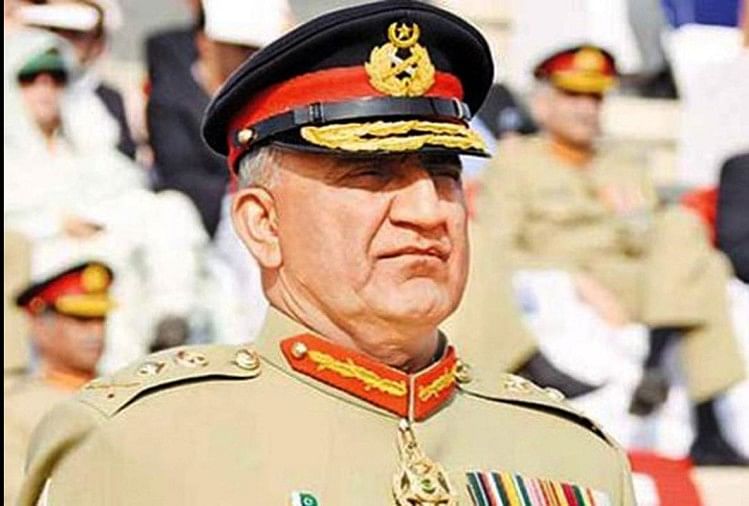 Former Pakistan Army chief Qamar Javed Bajwa (file photo).
– Photo: Daily Times Pakistan
Expansion
A Pakistani court on Saturday remanded a senior journalist arrested for his alleged involvement in leaking personal tax information of former Army Chief General (Retd) Qamar Javed Bajwa to two-day Federal Investigation Agency (FIA) custody. Bol News journalist Shaheed Aslam was arrested by the Federal Investigation Agency (FIA) from Lahore on Saturday and then produced before the Er court in Islamabad.
Aslam denied all the allegations against him

After hearing the arguments of the prosecution and defense lawyers, District and Sessions Court Judicial Magistrate Umar Shabbir remanded Aslam to FIA custody for two days. In court, Aslam denied all the charges against him, saying there was no evidence to show that he had done anything wrong. He said that he has been covering the Federal Bureau of Revenue (FBR) for a long time as a professional journalist.
In a video being taken out of the court, Aslam can be heard saying that they are asking me for the password. I will not give the password. Earlier, the prosecutor told the court that the journalist was not giving the password of his laptop.
Case based on a report by investigative news website

The case against the journalist is based on a report by the investigative news website 'FactFocus'. The website, in an article in November last year, accused the then army chief and his family of amassing wealth worth Rs 12.7 billion in the last six years.
Pakistan's Finance Minister Ishaq Dar had set up an inquiry in November after reports surfaced that named two officials for "illegal and improper" tax information on Gen (retd) Bajwa's family. This is clearly in violation of the absolute confidentiality of tax information as provided by law, said a statement from the Finance Division.
FBR suspended two officers

The FBR had suspended two officials — Zahoor Ahmed and Atif Nawaz Waraich — for four months in December for their alleged involvement in the data leak. He is now facing charges. Bajwa, 61, had retired on November 29 after getting a three-year extension in 2019 by former Pakistan Prime Minister Imran Khan.