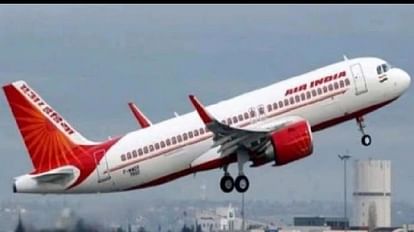 air india
Photo: amar ujala
Expansion
Airline company Air India has revised the policy of serving liquor during the flight. This step has been taken by the airline amidst the incidents of increasing change in the aircraft. According to Air India, alcohol will be served safely during the flight. It will be prudent to refuse to serve alcohol to passengers again.
The Tata Group-owned airline has been fined by the Directorate General of Civil Aviation (DGCA) for negligence following the inappropriate behavior of passengers on two international flights in the past few days.
What in the revised policy?
According to the revised policy, passengers should not be allowed to consume alcohol unless served by crew members.
Crew members must be vigilant to identify passengers who may be consuming their own alcohol.
Alcoholic beverages must be served in an appropriate and safe manner.
This also includes refusing to serve alcohol to passengers again.

What did Air India say?

An Air India spokesperson said in a statement that the airline has reviewed the existing policy on offering alcohol in flight based on the guidelines of the US National Restaurant Association (NRA), in line with the practices followed by other airlines.